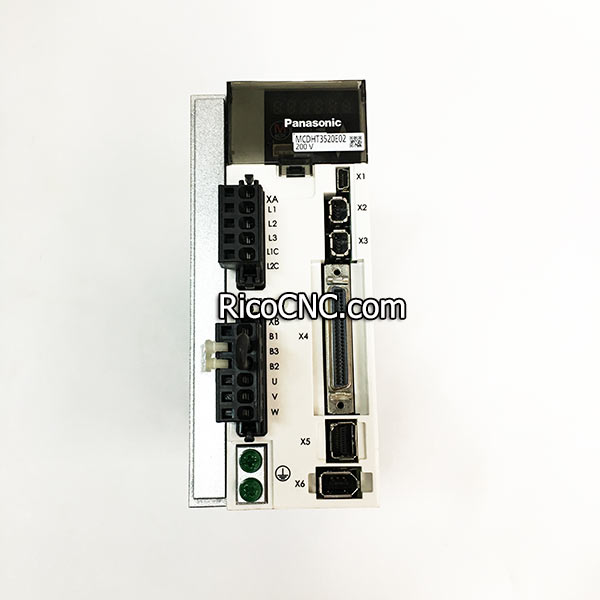 Panasonic MCDHT3520E02 AC Servo Drive MINAS A5 Series 750W Servo Controller

This MCDHT3520E02 servo driver amplifier is Panasonic MCDHT series AC servo drive. Servo drives have many names: servo amplifiers, motor drives, motor controllers or even just drives.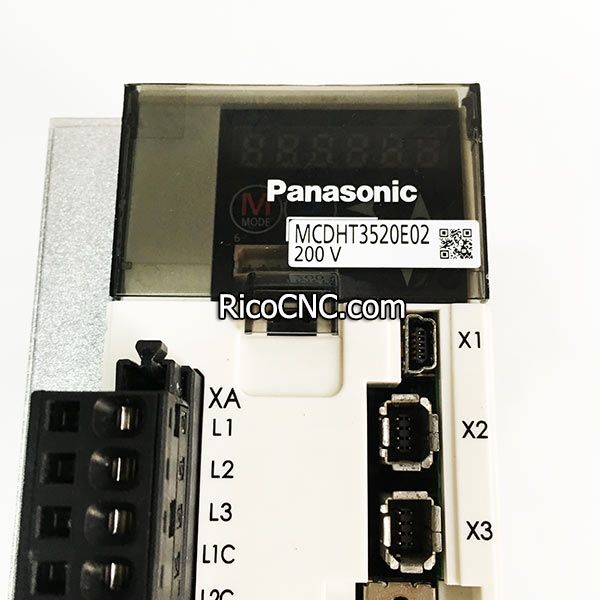 Panasonic servo drive MCDHT3520E02 are used worldwide in a variety of industries such surgical robotics, satcom and extended environment applications, optronic system, radar antennas, UVD robots, packaging application, motor integration application, electric mobility applications, robotics application, etc.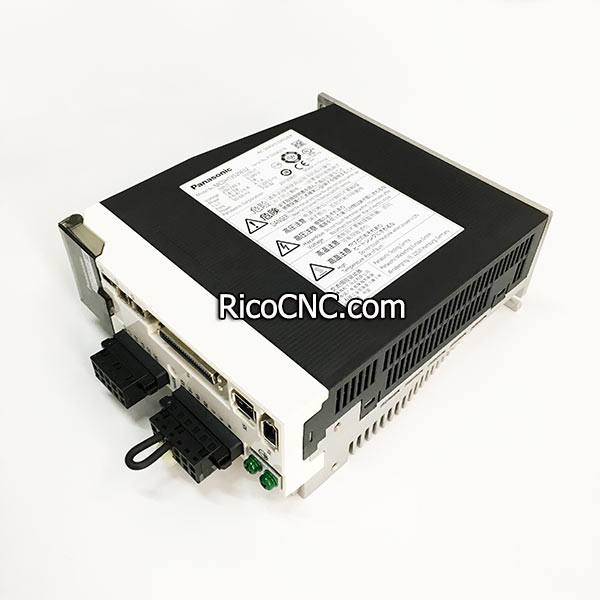 Type: AC Servo Drives
Brand: Panasonic
Driver Model: MCDHT3520E02
Input: 200-240V 1PH/3PH 50/60Hz
Output: 750W
Fit Servo Motor Model: MHMD082P1U
Weight Both Items: 4.1kg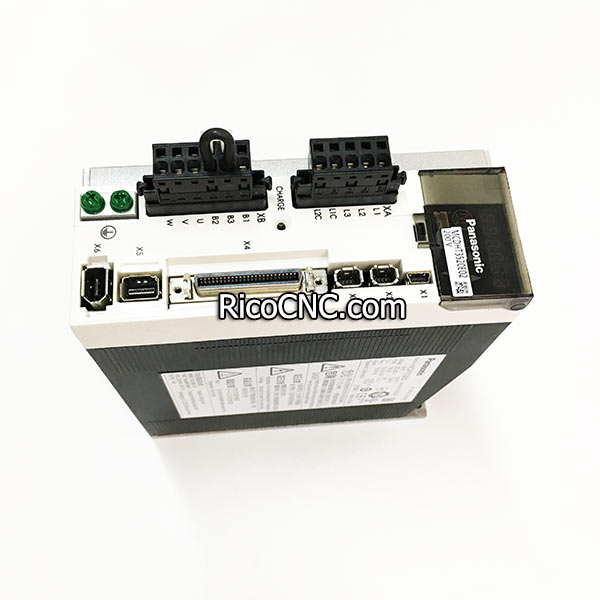 RicoCNC supplies many SERVOPACK amplifiers, Panasonic, Yaskawa, Mitsubishi, TECO, Delta, Yako, Leadshine and other brands. Also AC servo motor and servo drive packages.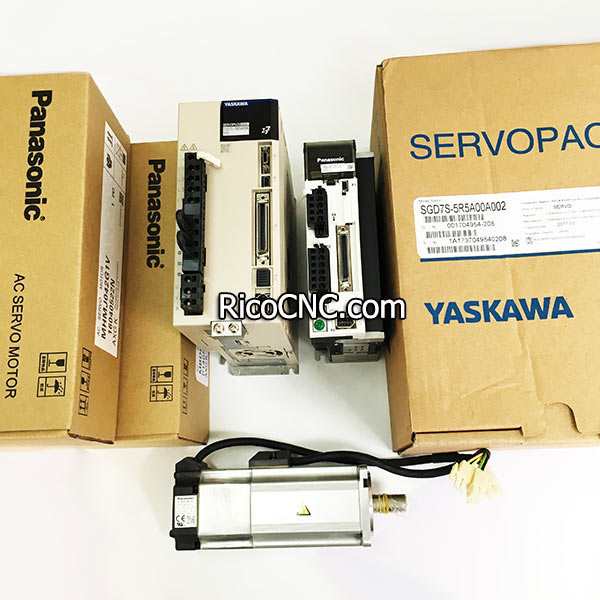 If any inquires for CNC spare parts, please contact us!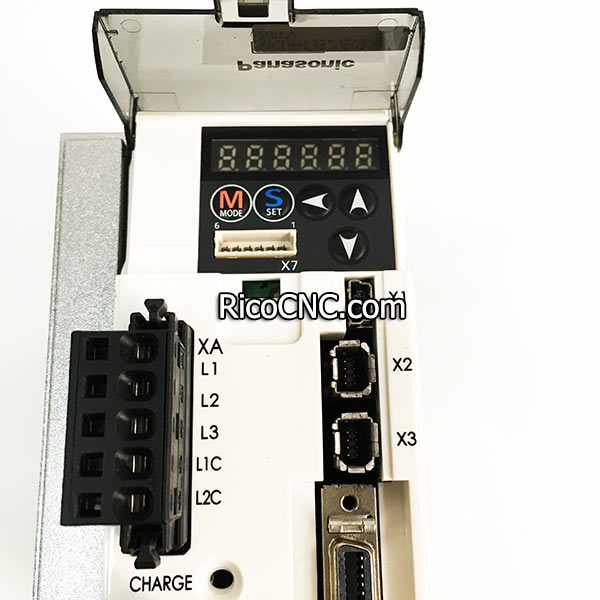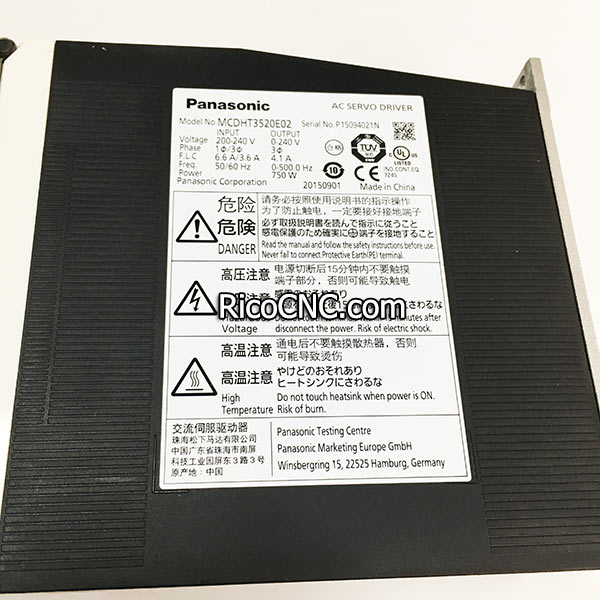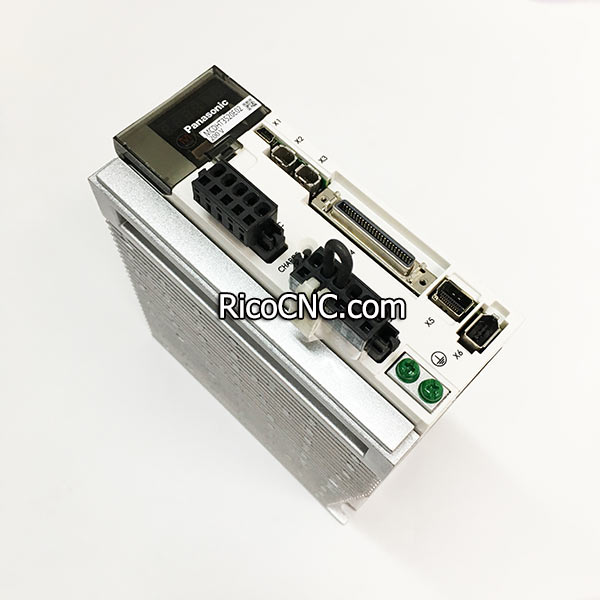 Contact Us