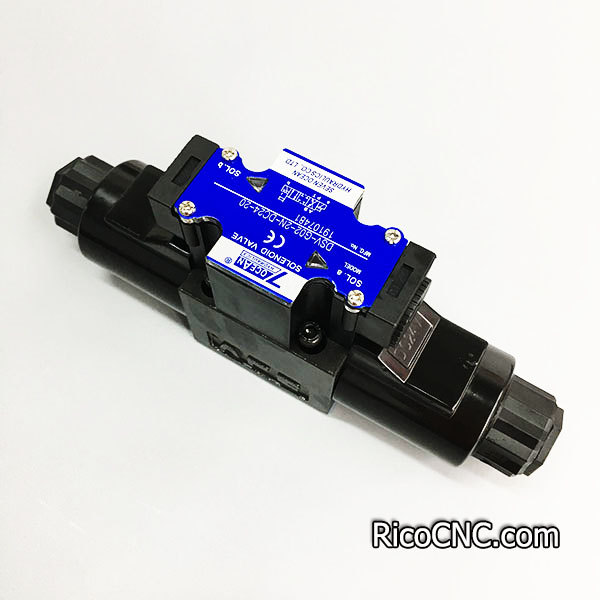 Original Seven Ocean Hydraulic Solenoid Directional Control Valve DSV-G02-2N-DC24-20

This is solenoid valve, made by Seven ocean hydraulic co., LTD. 7Oceans Hydraulic has been Taiwan's leading hydraulic valve manufacturer since 1989. The solenoid directional valves are applied with machine tools, injection molding machines, paper making machines, environmental protection machinery, shone machines, special machinery, mining machinery, etc.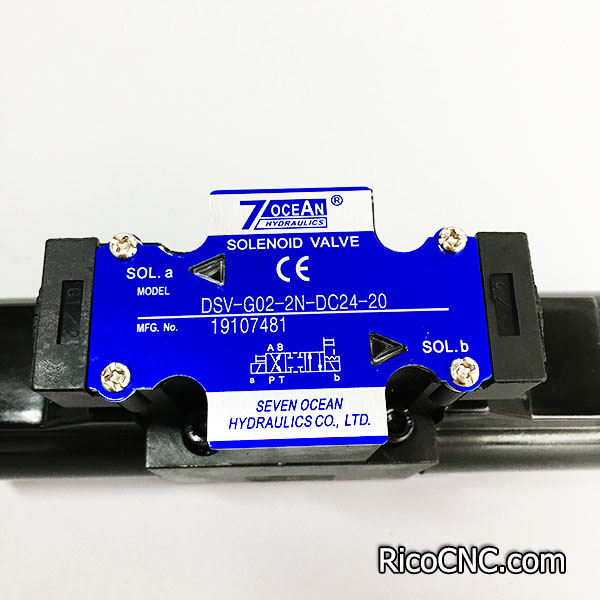 Seven Ocean DSV valves Solenoid operated directional control valves:
High pressure, high flow rate
Compact design
Wide variety of sizes available (NG6-NG32)
Stable, reliable operation
IP65 coating with waterproof surface
Assembled and manufactured using ISO standards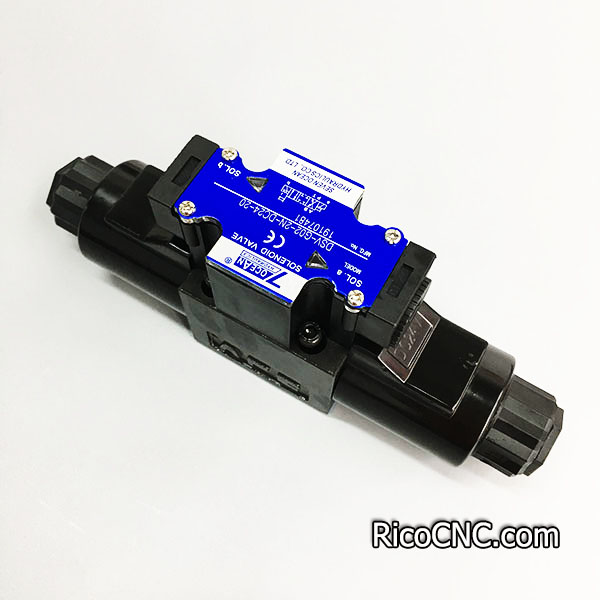 Seven Ocean Hydraulics' high-performance hydraulic solenoid directional control valves - DSV/DSD-G02 are wet armature designed and configured in 4-Way, 2-position or 3-position. The G02 valve conforms to D03 / NG6 / CETOP-3 mounting patterns and is capable of pressure up to 5000 PSI / 350 Bar and flow up to 29 GPM / 110 LPM.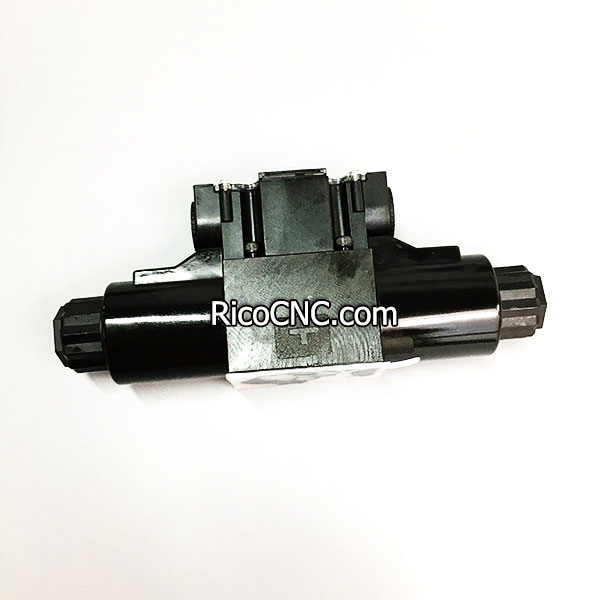 The DSV / DSD-G02 valve is a solenoid actuated, direct acting, subplate/manifold mounting hydraulic directional control valve with 4 ports and 2 or 3 spool positions. Its primary function is to direct fluid flow to a work cylinder or to control the direction of rotation of a hydraulic motor. Available in DSV: Conduit terminal box connection or DSD: DIN 43650 style connection, a wide range of spool styles and choices of AC / DC voltages are available for order.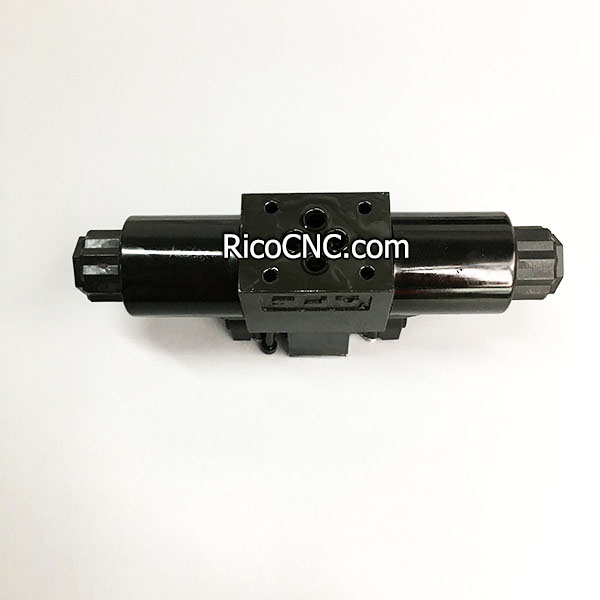 The valve body is made with high strength iron castings provided with wide internal passages in order to minimize the flow pressure drop. These solenoid directional control valves are designed for industrial or mobile applications that require long life, high repetitive cycle rates and high efficiency.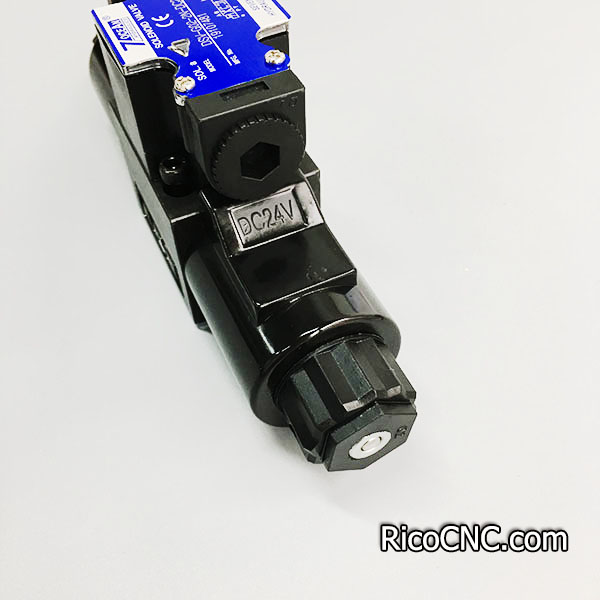 Hydraulic solenoid valve Features:
5000 PSI / 350 Bar Maximum Operating Pressure.
29 GPM / 110 LPM Maximum Flow.
Wet Armature Solenoid Operated.
12 Spool Styles Available.
Spool design to reduce flow force.
Standard Indicating Lights.
Build-in Surge suppression.
Manual Solenoid Override.
10 Million Cycles Endurance Test.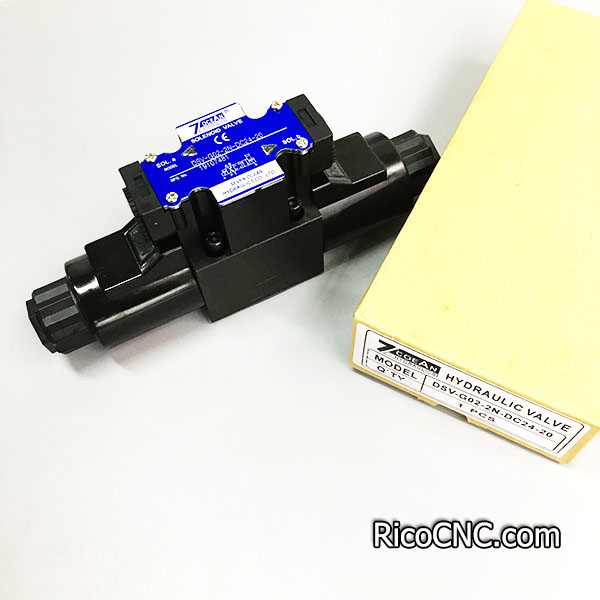 Directional control valve Specification:
Mounting Pattern: NG6, CETOP-3, NFPA- D03
Interface Type: ISO 4401-03, NFPA-D03
Maximum Operating Pressure: 5000 PSI / 350 Bar
Maximum Back pressure: 3190 PSI / 220 Bar
Spool Type: 12 styles available, check catalog for details
Spool Position: 2-Position Single Solenoid; 3-Position Double Solenoid
Spool Return Type: Spring Centered, Spring Offset, Detent
Solenoid Power Source: 100, 110, 120, 220, 240 VAC; 12, 24 VDC
Solenoid Connection: Plug-in conduit terminal box or DIN 43650 Connector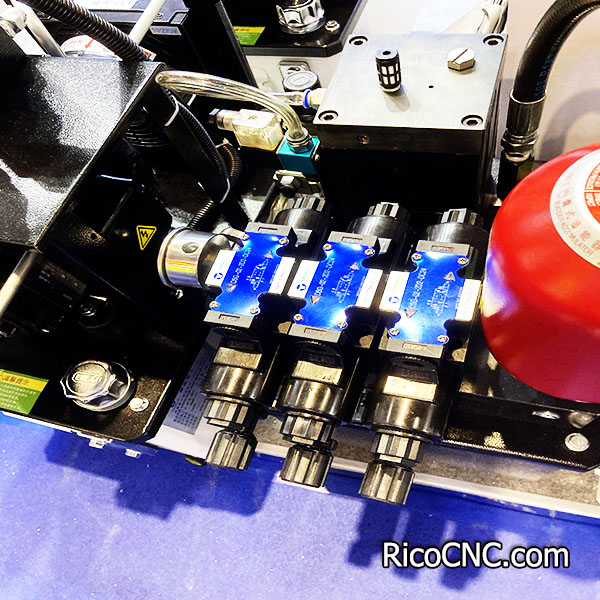 RicoCNC can offer a range of CNC spare parts & tools. If you are looking for CNC components, please contact us today.
Contact Us