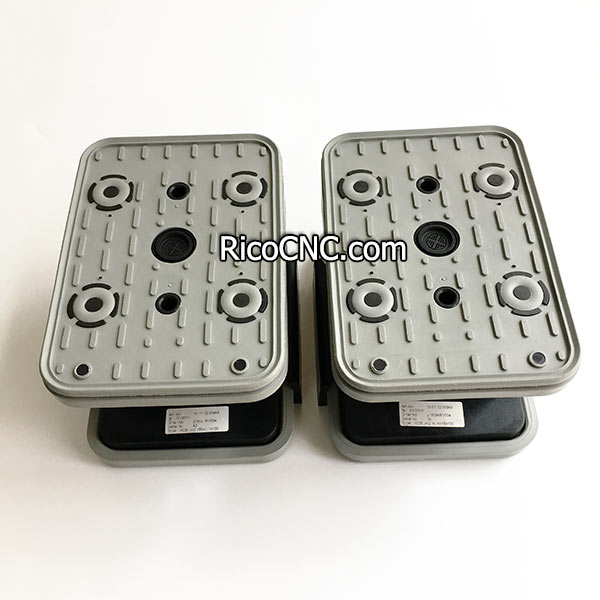 10.01.12.00949 VCBL-K2 160x115x100 Schmalz 2-circuit Console Vacuum Block

This 10.01.12.00949 vacuum pod is the original Schmalz 100mm height 2-circuit consoles vacuum suction cup, Schmalz article No. 10.01.12.00949. VCBL-K2 160x115x100 vacuum block for big parts clamping, used with Felder Format 4 and other PTP CNC routers with pod and rail table. And it is compatible with the Homag / Weeke original 100mm tall vacuum blocks 2-056-17-0920 with a 160mm foot.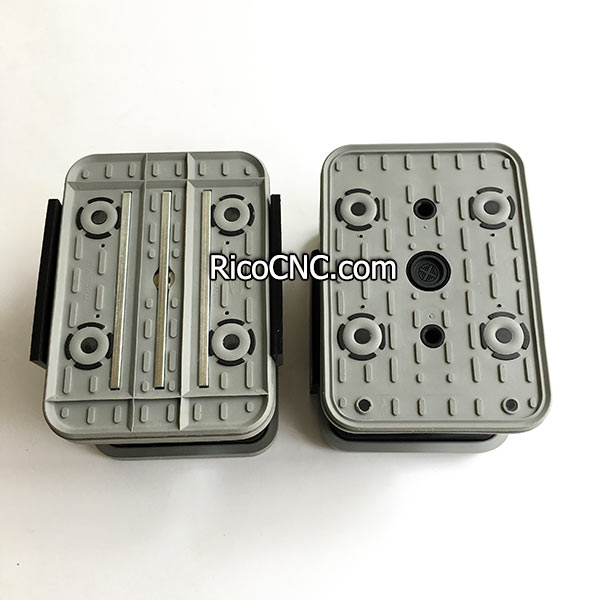 VCBL-K2 160x115x100 2-circuit beams from Schmalz (2 rows of valves along the beam) vacuum suction cups work with Homag, Weeke, CMS, IMA, Masterwood, Felder, HolzHer, Reichenbacher, Busellato, Format 4, Anderson and many others console table. Woodworking pod and rail vacuum cup support for fixing workpieces to the console table for workpiece clamping.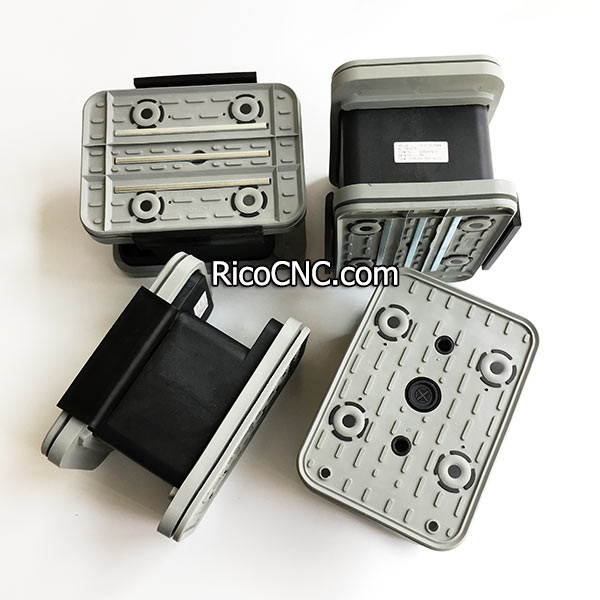 10.01.12.00949 vacuum pod size:
Top Dimensions (LxW): 160 x 115 mm
Height H: 100 mm
Bottom Dimensions (LxW): 160 x 115 mm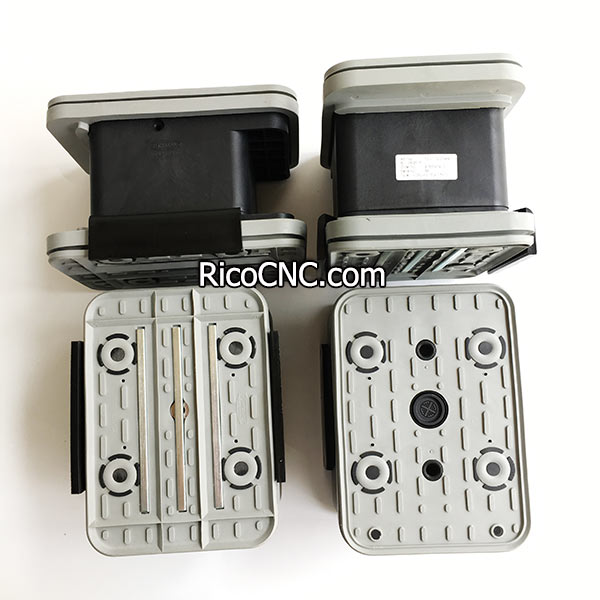 The 10.01.12.00949 vacuum cup comes with a complete entire set.
Also, the top rubber pads 10.01.12.00251 and bottom vacuum pads 10.01.12.00922 are available as replacements.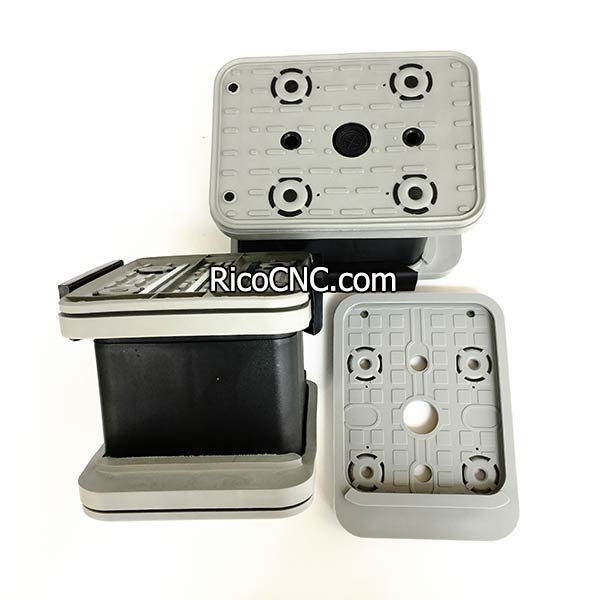 At RicoCNC you will find the solution for all vacuum fixing systems for CNC machining center tables, complete vacuum cups and replacement rubber gaskets are available.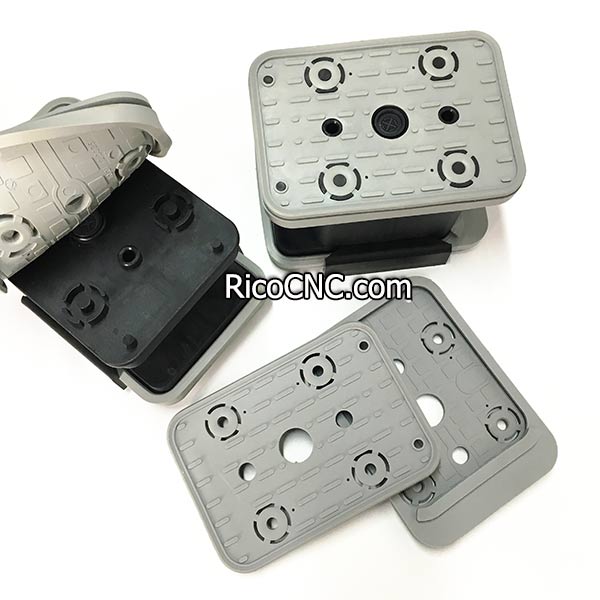 If needs of any other CNC vacuum pods models, welcome to contact us.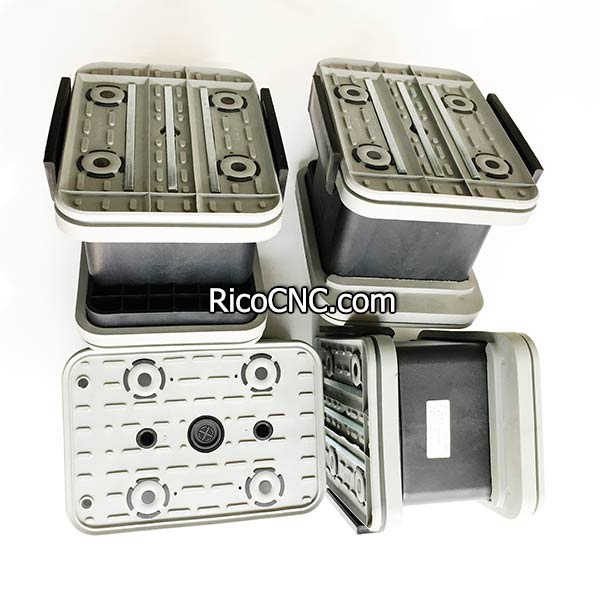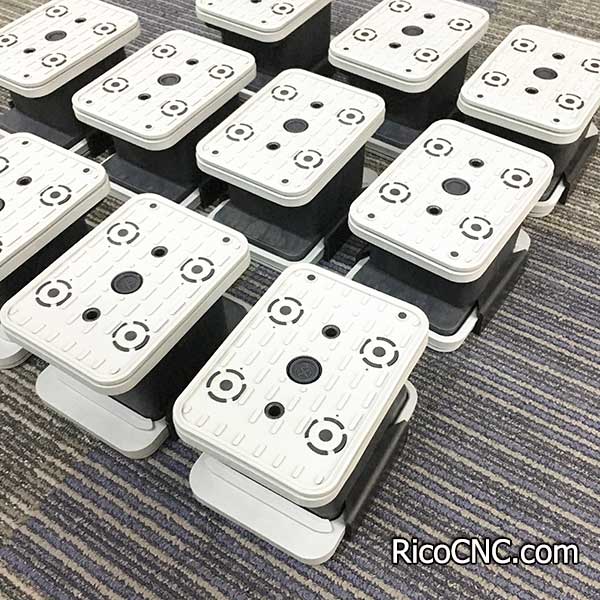 Contact Us